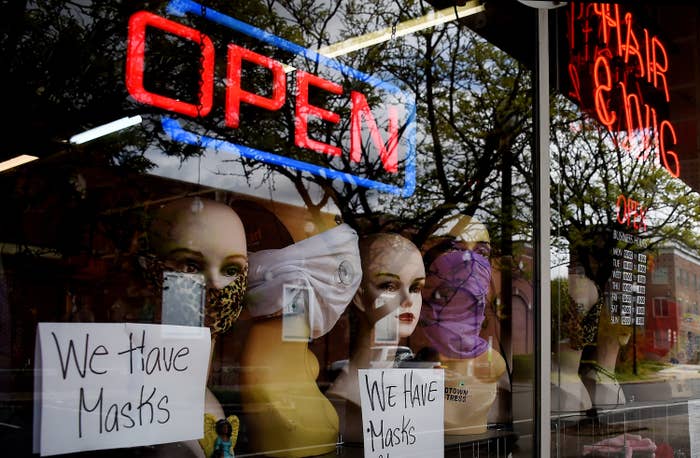 Small Businesses Are Reinventing Themselves To Survive The Coronavirus Pandemic
The coronavirus is devastating many small businesses, keeping people off the streets, customers out of shops, and cash out of registers. But some are completely transforming themselves to thrive amid the chaos.
Scrappy firms are now producing entirely new products, pivoting to support the medical industry, and even running themselves entirely online. Though most small businesses say they won't survive beyond three months in the current conditions, for some, a way forward could be reinvention.
Flying Elephant Productions, a builder of event stages and props in Ireland, should be all but dead by now. In a span of 48 hours in mid-March, its customers canceled 60 jobs, and lockdowns left it with nothing to do for the foreseeable future. But instead of closing, the company looked for new opportunities, and its woodworking skills gave it an opening.