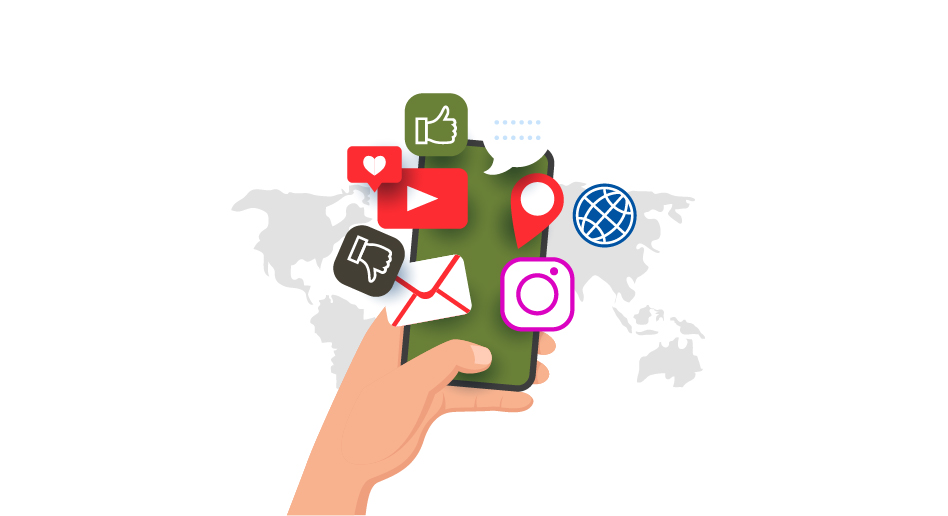 10 Digital Marketing Ideas to Consider During the Coronavirus
1. Connect With Your Customers on Social Media During a Critical Moment

We're all dealing with the impact the coronavirus outbreak has had on our lives whether you've tested positive or not. We're all taking precautions. We're locked in our homes and our kids aren't in school. We can't visit our friends. We can't eat at our favorite restaurants or go out to the movies. Sure, all minor conveniences but jarring nonetheless. This is a time to really show empathy to others and help out where you can. This is a time we all need to be sensitive — and not too salesy or pushy — but it's a great opportunity for your brand to stand out during a difficult time. More people are on social media now while stuck at home, scanning for updates and trying to stay connected in a suddenly isolated nation.
Also, use your business to contribute to area food banks or assist the elderly with their grocery shopping. And promote your good deeds with social media marketing to help build your brand.
"It's a unique opportunity for brands to unite together!" said Thrive social media manager Savannah Keck. "Our communities need each other now more than ever. People need support, understanding, education, resources. Social media can provide just that and can be extremely powerful if it's done correctly."
2. Make Sure Your Business Can Be Found Online
In case you haven't noticed, more people are online right now than in their cars or walking the sidewalks. Search traffic has increased significantly over the past week and will continue to climb as we hunker down. We're all glued to our computers and phones looking for updates within our community. We're also looking for entertainment and ways to pass the time. For many, that includes shopping online.
Anything online right now will be consumed more than ever before. This is not the time to be hidden online. You should be using search engine optimization (SEO) strategies to climb to the top of Google's search engine results pages (SERPs) so your business can be easily found. This is not a time for a business to go into a shell and poke out your head every few days to see if the sun has come out.
"People still place orders and need things even when at home," said Thrive senior SEO manager Carlos Rosado. "A lot of people still contact companies during work hours, and that is not going to change just because they are home. Your competition may adjust but that doesn't mean you have to stop everything and lose sales."
3. Pay-Per-Click (PPC) Advertising is a Smart Move Right Now
With more people at home in front of their screens, it's a great opportunity for businesses to use PPC marketing to connect with their customers and gain a competitive advantage. Oh, and it's a great chance to save some money within your digital marketing budget. On average, cost-per-clicks have decreased by 6 percent across all verticals since last week, according to Thrive senior PPC manager Jacob Wulff. And CPC is likely to continue to decrease in the coming week, reducing the amount of money an advertiser pays a publisher for every ad click. That gives your business another opportunity to scoop up that lost market share from others pulling back during this time.
"It's a great time to continue your digital marketing as other advertisers may go offline at this time," said Thrive PPC manager John Powell, "and businesses can capture traffic and conversions because of reduced competition. We have clients' best interests in mind and work to provide solutions to maintain exposure while prioritizing budget spend during these uncertain times."